Top 10 Estate Planning Techniques & Qualified Small Business Stock: The Quest for Quantum Exclusions (Queries, Qualms, and Qualifications) - Paul Lee
Date:
Thursday, May 30, 2019
Location:
Atlantis Hotel & Casino
Speaker:
Paul Lee, J.D. LLM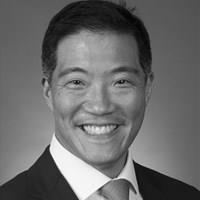 ESTATE PLANNING COUNCIL OF NORTHERN NEVADA
SPRING EVENT 2019
TBD
When: May 30, 2019 at 7:30 a.m. – 12:00 p.m., breakfast will be served
What: Continuing Education for Attorneys, CPAs, CFPs, trust officers
& insurance advisors
Where: Atlantis Hotel & Casino
Who: Paul Lee, J.D. LLM
Cost: Before May 1, 2018: Members $130.00, Guests $160.00
May 1, 2018 or after: Members $160.00, Guests $180.00
Registration: (Insert link)
Please join us for our annual half-day CE event. We will be offering 4 hours of CE as well as breakfast and networking opportunities.
SPEAKER:
(Bio)
TOPICS:
(Program Description)
Add to My Outlook Calendar (see Google Calendar Instructions)