Wealth Preservation and Migration Planning
Date:
Wednesday, October 20, 2021
Speaker:
Mark Lobb, Partner and Co-Founder at Lobb & Plewe LL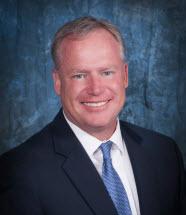 Wealth Preservation & Migration Planning is about protecting your clients' lifetime of work and their legacy. Proper preparation is key to successfully managing the tax consequences and myriad of potential pitfalls that can derail the plan for their "golden years".
Mark Lobb, Partner and Co-Founder at Lobb & Plewe LLP, will share his 30+ years of experience on how to properly establish a strong, proven wealth preservation and migration plan that fully encompasses the 4 major pillars; Asset Protection, Tax, Estate and Succession. He will dive into the importance of each of the 4 areas of and explain why each topic needs to be reviewed and properly coordinated to optimize the full benefits. His unique strategies have incorporated a key component that is often missing for many clients and that is migration for those that reside in high-tax states. It has been proven over the years that if any of these pillars are missed or weakened, the entire foundation of the plan may crumble.
Learn some of his proven strategies on how to properly formulate and execute a plan to effectively protect assets, maximize income, minimize taxes, and create wealth. He will provide some of his invaluable insights on how to help your client preserve what they have built and ensure the money that they've worked hard to grow creates the legacy they envision.