How to Help Families of Affinity Flourish Generations Into the Future; Charitable Tax Planning; Estate Planning Paralysis
Date:
Tuesday, May 17, 2022
Location:
Atlantis and Zoom
Speaker:
James E. Hughes, Jr. and Justin Miller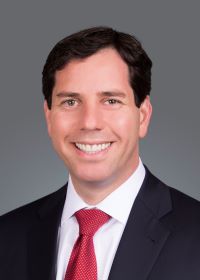 This will be our annual Estate Planning Council's half day event. It will be held in person with an option to participate virtually.
James (Jay) E. Hughes, Jr., Esq. will discuss the issues that underlie questions such as: If the plan solves for taxes and creditors, does it solve for life enhancement? Does it solve for dynamic preservation and growth of the families' qualitative capitals—spiritual, social, intellectual and human and for support of the growth of these by the dynamic preservation and growth of its financial capital? Are the trusts gifts of love seeking to enhance their lives or transfers seeking to constrain them in pursuit of someone else's' goals?
Learn how to construct a family balance sheet and income statement to assess the amount of each of the above capitals, a families' assets, and to assess whether these are growing or diminishing annually and the liabilities they face.
Justin Miller, J.D., LL.M., TEP, AEP®, CFP® will present on:
The New Normal for Charitable Tax Planning
Recent tax reform complicates strategies for tax-efficient charitable contributions. Using actual client experiences, this presentation explores practical solutions and innovative ways to help donors evaluate their options and make good decisions about tax-effective giving. During the program, you'll get an in-depth look at charitable IRA rollovers, legacy IRAs, lifetime CRATs, charitable gifts from trusts and estates, private foundation investment tax, donor advised fund distribution requirements, program-related and SRI investments, and "charitable LLCs."
Estate Planning Paralysis: Getting Your Clients to Act
When evaluating tax, estate, and philanthropic planning advice, many clients often find themselves paralyzed from taking any action. How do you determine the optimal solutions to address your clients' needs, communicate sophisticated planning strategies in a manner that is easy to understand, and motivate a client to implement those strategies? This seminar provides concrete methods for you to help clients move beyond anxiety and confusion and take action—even in an environment of ongoing market volatility and economic uncertainty.
Mr. Hughes, a resident of Aspen, Colorado, is the author of Family Wealth: Keeping It in the Family, and of Family – The Compact Among Generations; he is co-author with Susan Massenzio and Keith Whitaker of The Cycle of the Gift: Family Wealth and Wisdom, Voice of the Rising Generation: Family Wealth & Wisdom; and he is co-author with Hartley Goldstone and Keith Whitaker of Family Trusts: a Guide for Beneficiaries, Trustees, Trust Creators, and Trust Protectors. Mr. Hughes is also the author of numerous articles on family governance and wealth preservation and a series of Reflections which can be found on his website jamesehughes.com. Mr. Hughes is also fellow with Wise Counsel Research, a think-tank and consultancy focused on wealth and philanthropy. He was the founder of a law partnership in New York City specializing in the representation of private clients throughout the world and is now retired from the active practice of law. He is a frequent lecturer for and member of the Purposeful Planning Institute. He is also an early member of the Family Firm Institute and has lectured for them at a number of their annual gatherings. He has spoken frequently at numerous international and domestic symposia on the avoidance of the shirtsleeves to shirtsleeves proverb and the growth of families' human, intellectual, social, spiritual and financial capitals toward their families' flourishing. He is an advisor to the Kai Feng Family Heritage Institute located at Tsinghua University in Beijing, China whose mission is to bring to Chinese families the Globe's knowledge on how to nurture the growth of great families. He is one of the thirteen founders of the Collaboration for Family Flourishing; recipient of the Private Asset Management Lifetime Achievement Award, the Ackerman Institute Family Partner Award and the Family Office Exchange Founders Award. He is a graduate of the Far Brook School, which teaches through the Arts, Pingry School, Princeton University and Columbia School of Law.
Mr. Miller is a Partner and National Director of Wealth Planning at Evercore Wealth Management and a Managing Director at Evercore Trust Company, where he works collaboratively with accountants, attorneys, and other advisors to provide comprehensive wealth planning advice to clients. Justin also is an adjunct professor at Golden Gate University School of Law, a Fellow of the American Bar Foundation, and a Fellow of the American College of Trust and Estate Counsel. In addition, he is a frequent speaker at major conferences, has published numerous articles, and is regularly quoted as an industry expert in the media. Justin received a B.A., with honors, from the University of California, Berkeley, and a J.D. and LL.M. in Taxation from New York University School of Law.