Art, Stories, Collections and Museums
Date:
Thursday, September 11, 2014
Location:
Nevada Museum of Art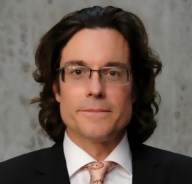 Please join us at the Nevada Museum of Art for our Annual Estate Planning Council Social Dinner. Please feel welcome to invite your spouse. This is our annual social event.
Our presenter will be David Walker, Executive Director and CEO of the Nevada Museum of Art. David will be presenting on the Art of Building a Healthy and Lasting Museum. David will share with us the foundations of starting an art collection, the do's and don'ts of collecting art. David will regale us with stories of families, art and their collections.
Mr. Walker was born in Santa Monica, California, Mr. Walker joined the Nevada Museum of Art as executive director and CEO in 2007. In addition to establishing a new vision and strategic plan for the museum, he launched the museum's Center for Art + Environment, an internationally-recognized research and archive initiative.
Previously, he served 11 years as the Dean of Public Programs at the Art Center College of Design in Pasadena, California, where he created the School of Public Programs and provided the leadership for a new 100,000 square-foot south campus. During this time, he founded The Design High School, a public charter school that employed design-based learning across the curriculum. David also served as director and founding partner of the Walker and Walker Gallery in Santa Monica from 1989-92, where he represented more than 20 American and European artists. His background also includes serving as an associate with McBain, Rose Partners, an investment banking firm specializing in leveraged buyouts, and was editor and
publisher for Element magazine, an internationally-distributed arts quarterly.
Along with his wife of 29 years, Darby, he formed two original rock bands that signed deals with Warner Brothers Music and Chrysalis Music. David received a Bachelor's Degree from Humboldt State University and did his graduate work at the Otis Art Institute of Parsons School of Design. He currently serves on the board of directors for the Burning Man Project.