Current State of Discount Valuations
Date:
Tuesday, January 20, 2015
Location:
Sorrento Ballroom - Peppermill
Speaker:
Thomas C. Berg, Jr., CFA, ASA, CVA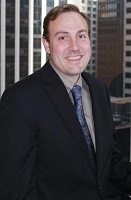 Thomas Berg wth FMV Opinions, Inc. will be presenting the "Current State of Discount Valuations" on January 20th at the Peppermill. With the discount battlefield constantly changing, this presentation covers the latest Tax Court decisions and IRS promulgations and strategies. It also covers current discount data to help you plan for your clients. This presentation is designed to provide participants with insight into the issues raised by the Tax Court relative to the valuation of asset holding entities and operating businesses.
Mr. Berg is a Managing Director of FMV Opinions, Inc. in the San Francisco office, and leads the firm's financial services, home building, winery and casino valuation practices. Mr. Berg has more than fifteen years of valuation experience including a stint as a Wall Street investment bank securities analyst covering the financial services industry.
We hope that you will join us for a terrific presentation and a time to catch up with all of your friends and colleagues at the Estate Planning Council of Northern Nevada. Please feel welcome to bring a friend that you think might be interested in hearing the presentation and possibly joining the EPCNN.