Economic Update and Interesting News
Date:
Tuesday, January 19, 2016
Location:
Peppermill Casino, Reno, NV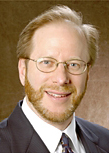 Bob Fields, JP Morgan Asset Management
Bob Fields is an executive director, client portfolio manager, and fixed income specialist with the wealth advisory team at JP Morgan Asset Management. He has particular expertise in tax-aware investments. Previously he was senior vice president and product manager for municipal bonds at PIMCO, where he created a number of both municipal bond and more innovative tax efficient funds and wrote monthly and quarterly commentary about the municipal bond market. Before that he worked as an executive at eBondTrade, where he established its head of sales and business development role. He also worked at Goldman Sachs as vice president in institutional fixed-income. He earned an undergraduate degree from Brown University and completed the executive program in public finance at the University of Michigan School of Business.