Modifying Trusts Through Decanting
Date:
Wednesday, June 15, 2016
Location:
Adele's Restaurant, Carson City, NV
Speaker:
Nicole Vance, Esq.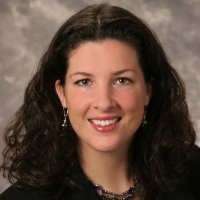 We have all heard about decanting and that fact that it is a great tool to add flexibility to dynasty trusts or to fix problem trusts or provisions. Nevada's decanting statue was enhanced and updated in the 2015 Legislative Session. Nicole Vance of Dunham Trust will be reviewing the updates and opportunities that exist with decanting. She will share her insights for when this process is particularly effective and when it has risks.
Nicole Vance is the Regional Director & Senior Wealth Planning Strategist for Dunham Trust Company. She has spent over 14 years focusing on trust, tax and estate planning, including tax efficient wealth transfer, asset protection strategies, charitable structuring, and entity formation and business planning. She earned her Juris Doctorate from the University of California, Hastings College of the Law, and holds a Bachelor's degree in Finance, with high distinction, from the University of Nevada. She is a member of the Estate Planning Council of Northern Nevada, the State Bar Associations of both Nevada and California, and the American and Washoe County Bar Associations.