Carson City Breakfast Meeting - Investing for Trusts and Estates
Date:
Wednesday, February 15, 2017
Location:
Adele's Carson City
Speaker:
Heidi Foster CFP®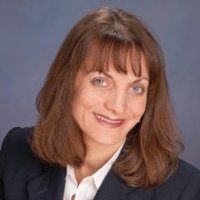 Investment management of trust and estates is an area of investing with fairly clear guidelines that can lead to challenges if investments are not handled in accordance with generally accepted standards.
Have you ever wondered how investing for trusts and estates differs from investing for individuals?
What are the main differences when investing for revocable versus irrevocable trusts?
How can you generate tax-free income from a charitable remainder trust?
What are some of the best practices for minimizing the potential for lawsuits from beneficiaries?
CFP CE Credits, CPA, and Attorney CLE credits are available for this presentation.
Heidi Foster is Vice President & Investment Manager with American Wealth Management. She is a CERTIFIED FINANCIAL PLANNER® professional and a Registered Principal with and offers securities through M.S. Howells & Co, member FINRA and SIPC.
Heidi works closely with each client to design, implement and monitor comprehensive investment management strategies. Each relationship begins with a thorough financial review and discussion of goals. Solutions are tailored to meet each client's goals and objectives. Heidi has more than 20 years experience in managing investments for individuals, families, and charities in creating diversified investment portfolios designed to achieve long-term financial goals.
Prior to joining American Wealth Management, Heidi managed investments and advised high net worth families and charities as a Vice President and Senior Investment Manager in the Trust Department or Private Banks of both Wells Fargo and U.S. Trust. In these roles, Heidi developed and implemented sophisticated investment strategies.
Heidi is past president of our Estate Planning Council. She is a graduate of Leadership Reno/Sparks. In 2010, Heidi was honored by the Reno Gazette Journal and the Reno Tahoe Young Professionals Network as one of the Twenty Under Forty.