Reno Breakfast Meeting - ETHICS
Date:
Tuesday, March 14, 2017
Location:
Atlantis Resort and Casino
Speaker:
Nancy B. Rapoport, Professor, Boyd School of Law, UNLV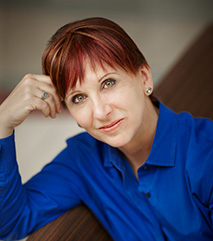 Nancy will be prseenting on Law and Pop Culture and we have been approved for CLE ethics credit for this presentation. This presentation was highly acclaimed at the National Association of Estate Planning Councils.
Nancy B. Rapoport is the Special Counsel to the President of the University of Nevada, Las Vegas. She is also the Garman Turner Gordon Professor of Law at the Williams S. Boyd School of Law, UNLV, and is an Affiliate Professor or Business Law and Ethics in th eLee usiness School at UNLV. Nancy received her B.A. summa cum laude, from Rice University and J.D. from Stanford Law School. The has clerked for the United States Court of Appeals for the Ninth Circuit and then practiced with MOrrison and Foerster in San Francisco. She then moved to the academic side of her career with positions at the Ohio State University College of Law, the University of Nebraska College of Law, and the Houston Law Center before joining Boyd.