EPCNN ANNUAL CE EVENT
Date:
Thursday, May 18, 2017
Location:
Atlantis Hotel & Casino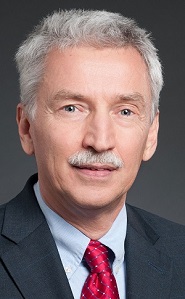 TOPICS:
David K. Cahoone, Esq. will be speaking on the challenges and opportunities for professionals advising their clients in 2017 and beyond under the tax policies of President Trump and the new Congress. This presentation will include a review of the proposed tax law changes and how to best plan for our clients in an era of pending major changes to existing individual and business income tax laws, and gift, estate and generation skipping tax laws. David will also share selected recent developments and several solutions to irrevocable trust modification when the statutory remedies of decanting and judicial modification won't achieve the desired results.
About our speaker:
David K. Cahoone Esq. serves as Of Counsel to Johnson Browning and Clayton. David is an attorney, consultant, author, and frequent public speaker at national events. He practices in the areas of income tax planning, business planning and wealth transfer planning with significant experience planning for affluent families and individuals. David is a principal and teacher in the Laureate in Wealth Strategies Program. The Laureate Program focuses on the collaboration of professionals across disciplines to develop skills to attract and engage affluent individuals and families to better design, implement and maintain plans that work to accomplished their enlightened dreams. David looks forward to working collaboratively with other attorneys, CPAs, financial advisors, and insurance professionals to serve the specialized planning needs of individuals, families and business owners. David is a co-author of Protect and Enhance Your Estate published in 2012 by McGraw Hill and available online at Amazon and Barnes and Noble. He has been quoted in national newspapers, magazines and appeared as a guest on radio talk shows.