Annual Meeting & Dinner Event
Date:
Thursday, July 20, 2017
Location:
NEW LOCATION - The Atlantis
Speaker:
Marty Burbank, Esq.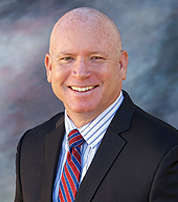 Please join us for our Annual Meeting & Dinner Event on July 20.
Our speaker, Marty Burbank, will provide us with a presentation on how he is changing the world - one classroom at a time. This message is heartwarming and inspiring and we believe it will touch our members as well as any guests, as this will not be a technical presentation.
The Evening's Topic: Treasure Hunting in a California Kindergarten
As a group, Elder Law Attorneys tend to be compassionate and caring professionals. ElderCounsel member Marty Burbank had big plans to buy a new 40-foot sloop and sail off into retirement with his wife. Then, one Sunday sermon on giving changed everything. Hear his story of how he and his wife made national news with their decision that they should pay it forward by investing in the lives of 27 kindergartners rather than purchase their dream sailboat.
We will hold a short business meeting to review changes to the Bylaws and elect officers for the 2017 - 2018 year. Additionally, as a tribute to our Past-Presidents, who have carried our council through the years and helped Nevada emerge as a premier estate planning situs, we invite you to attend this dinner Free of Charge.
Early bird pricing ends July 15, 2017.
More about the speaker:
Marty Burbank wants to live in a world where children are healthy and safe and seniors live without fear or pain, and Veterans are respected and taken care of. During his 12 year Navy career as a Medical Deep Sea Diver he served at Seal Delivery Vehicle Team One, Naval Special Warfare Group One, and served as the Senior Enlisted Petty Officer in the Critical Care Department at Balboa Naval Hospital in San Diego. While serving in Hawaii, he completed his Bachelor's Degree from the State University of New York. After the Navy, he completed his Juris Doctor degree from Thomas Jefferson School of Law where he earned honors in the area of Trust Law. He then obtained his Masters of Tax Law from Chapman University School of Law. Currently he is pursuing a Masters of Divinity from Fuller's School of Theology.
Marty has been recognized as an expert in Estate Planning and Elder Law by Forbes Magazine. He frequently speaks about seniors, and our Military Veterans, their benefits and the legal issues related to their care and quality of life as faculty of the National Business Institute, Sothern California Institute, and Alzheimer's Orange County.
When he's not working with Veterans, Seniors and their families to protect their assets and secure their benefits, you can find him working with in Mexico at the City of Refuge Orphanage, or Serving in the local community alongside other members of the Roosters Foundation, Rotary Club of Fullerton, or Eastside Christian Church. Marty is a community leader involved in several community organizations, recently appointed to the Orange County Veterans Advisory Council (OCVAC), culminating in Marty being honored as the 2016 YWCA Man of the Year.
He is happiest when joined by his wife Dr. Seon Chun-Burbank in helping others. Whether it is helping chamber members make a business connection, helping someone in need find shelter and safety for their family, or ensuring access to education, helping others brings the most joy to his life.