BUSINESS EXIT PLANNING: AVOIDING COMMON TAX TRAPS
Date:
Wednesday, June 19, 2019
Location:
Joanie's Creekside Cafe - 1795 E. College PKWY #100
Speaker:
Scott T. Wait, CPA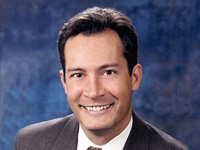 As the greatest wealth transition in recent history continues, transitions of small business continue to be forefront in most conversation with our clients. Scott Wait will guide us through a series of helpful tips and topics to help clients avoid tax issues during the process of preparation for a business sale, transition or exit. The discussion will include:
* Business value- What's it really worth?
* Business exit tax traps
* Other tax traps with businesses
* Planning for the unexpected
Related Document(s):