Top Tax & Estate Planning Techniques after "Tax Reform" & Qualified Small Business Stock: The Quest for Quantum Exclusions (Queries, Qualms, and Qualifications) - Paul Lee
Date:
Thursday, May 30, 2019
Location:
Atlantis Hotel & Casino
Speaker:
Paul Lee, J.D. LLM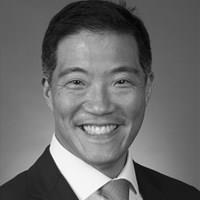 ESTATE PLANNING COUNCIL OF NORTHERN NEVADA
SPRING EVENT 2019
May 30th, 2019
When: Thursday, May 30, 2019 at 7:30 a.m. – 12:00 p.m., breakfast will be served
What: Continuing Education for Attorneys, CPAs, CFPs, trust officers
& insurance advisors
Where: Atlantis Hotel & Casino
Who: Paul Lee, J.D. LLM
Cost: Before May 1, 2019: Members $130.00, Guests $160.00
May 1, 2019 or after: Members $160.00, Guests $180.00
Please join us for our annual half-day CE event. We will be offering 4 hours of CE as well as breakfast and networking opportunities.
TOPICS:
QSBS: The Quest for Quantum Exclusions (Queries, Qualms & Qualifications)
Qualified Small Business Stock (QSBS) under Section 1202 is not just for tech companies anymore. It's time to reconsider QSBS because the new tax act has paved the way for closely-held companies to benefit "bigly." QSBS provides an exciting array of benefits (and a surprising alternative) for owners of new and pre-existing business (large and small): (i) 100% gain exclusion on sale; (ii) tax-free rollover of gains; and (3) a chance to "stack" (multiply) and "pack" the exclusion by 10 times (maybe more). While the benefits of QSBS are straightforward, the qualifications and questions surrounding QSBS planning are far from it. This presentation will discuss planning opportunities, unanswered questions, potential pitfalls, and best practices in the quest for quantum QSBS exclusions.
Top Tax and Estate Planning Techniques after "Tax Reform" (Sorting Through the COVFEFE)
Tax reform (whether you call it the "Tax Cuts and Jobs Act" or the "Tax COVFEFE and Jibberish Act") is here to stay… sort of. Regardless, it's clear that income tax planning, tax basis management, and planning with the temporary doubling of the applicable exclusion amount will be at the forefront of estate, tax, and family business planning. This session will discuss straightforward and innovative planning opportunities for families (and their businesses) that best take advantage of both the "expiring" and "permanent" provisions of the new tax act, along with the latest IRS guidance and court decisions.
SPEAKER:
Paul S. Lee, J.D., LL.M.
Paul S. Lee is the Global Fiduciary Strategist of The Northern Trust Company, working in Global Family & Private Investment Offices Group and Wealth Management division of Northern Trust. He is also a Senior Vice President and Managing Director of the company. Prior to joining Northern Trust, he was at Bernstein Global Wealth Management as National Managing Director, and a partner in the Atlanta-based law firm of Smith, Gambrell & Russell, LLP.
Paul is a Fellow of the American College of Trusts and Estate Counsel, has been inducted into the NAEPC Estate Planning Hall of Fame®, and designated an Accredited Estate Planner® (Distinguished). He is the American Bar Association Advisor to the Uniform Law Commission Uniform Fiduciary Income and Principal Act. Paul is a member of the American Bar Association, Florida Bar, and State Bar of Georgia.
Paul received a B.A., cum laude, in English and a B.A. in chemistry from Cornell University, and a J.D., with honors, from Emory University School of Law, where he was notes and comments editor of the Emory Law Journal; he also received an LL.M. in taxation from Emory University. Paul was the recipient of the Georgia Federal Tax Conference Award for Outstanding Tax Student and the Ernst & Young Award for Tax and Accounting.
A frequent lecturer and panelist on investment planning, tax and estate planning, Paul has spoken at the Heckerling Institute on Estate Planning, ACTEC National Meeting, Southern Federal Tax Institute, USC Institute on Federal Taxation, Southern California Tax & Estate Planning Forum, Notre Dame Tax and Estate Planning Institute, AICPA National Tax Conference, and the AICPA Advanced Estate Planning Conference. His articles have been published by The ACTEC Law Journal, BNA Tax Management Estates, Gifts & Trusts Journal, BNA Tax Management Memorandum, Estate Planning Journal, Trusts & Estates, Estate Planning & Community Property Law Journal, The Practical Tax Lawyer, Major Tax Planning, and the Emory Law Journal. Paul co-authored the law review article, "Retaining, Sustaining and Obtaining Basis," which was awarded Outstanding Law Review Article in 2016 by the Texas Bar Foundation.
He is a member of the Advisory Committee of the Heckerling Institute on Estate Planning, Bloomberg BNA Estates, Gifts and Trusts Advisory Board, the University of Florida Tax Institute Advisory Board, and the Wilson Society Advisory Council for the Hospital for Special Surgery in New York City.