Joint event with PGRT: When The Stars Align: Why 2020 Is The Year For Charitable Gifts
Date:
Tuesday, September 29, 2020
Speaker:
John Kraemer, Partner at Wealthpoint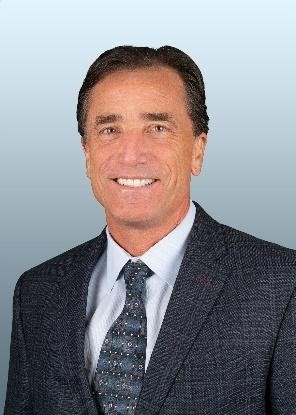 Please join the Estate Planning Council of Northern Nevada (EPCNN) and the Planned Giving Round Table of Northern Nevada (PGRT) for a special virtual speaker program with John Kraemer, CSPG, Partner at WealthPoint on Tuesday, September 29, 2020. John will speak on the topic:
WHEN THE STARS ALIGN: WHY 2020 IS THE YEAR FOR CHARITABLE GIFTS
2020 has been a year that has reshaped the entire world's daily lives, with massive volatility in the financial markets, millions of people in need of assistance, the shuttering of the communities and the businesses, and sweeping new legislation that creates a great opportunity for estate, charitable and income tax planning. In addition, we are seeing a historically low interest rate environment, uniquely depressed asset values, and high gift and estate tax exemptions. We also have to consider possible increases in income and estate and gift tax rates in the future.
These scenarios combine to create an opportunity for our community and clients to make an enormous impact with their charitable giving in a way that is more tax advantageous than ever possible before. Some policy changes and planning techniques include:
1) Cash gifts to operating charities at 100% of AGI
2) How best to leverage Roth IRA conversions paired with charitable gifts
3) Trusts to evaluate: CLAT, GRAT, and IRA CRT
4) "The Bonus Gift" – the gift that keeps on giving
6) A number of factors to analyze when evaluating assets for gifting.
About John Kraemer, CSPG
As a WealthPoint Partner, John brings more than 30 years of experience and background in the areas of business succession, estate planning, family wealth governance, philanthropy and insurance planning. He helps clients crystallize their goals and objectives from a family, business, personal, and philanthropic perspective. With the WealthPoint team and clients' trusted advisors, he creates a synergy of talent, education, and resources; providing a dynamic multidisciplinary team approach in creating and implementing innovative and efficient planning solutions.

John's family office and business experience come from his role as Chairman of the Board for Kraemer Land Company, a family office operating in Southern California (www.kraemerland.com). All 140 family owners are descendants of early land grant settlers in Southern California, with Orange County business and real estate roots dating back to the 1860s. The Kraemer family has a long history of creating communities. Today the company continues to diversify the family's real estate portfolio with in-fill residential, commercial projects, joint ventures, and lending. John's role is to provide oversight to the executive management team with the company's acquisitions, strategic projects, forward vision, and portfolio optimization.

John also serves in an executive role in several businesses beyond Kraemer Land Company, including two private foundations and two additional family real estate businesses. John is also an owner and investor in a family vineyard and winery (www.yorbawines.com). He received the professional designation of a Certified Specialist in Planned Giving (CSPG) in 1995.

John lives in Del Mar, California with his wife Cim and is the proud father of three adult children.