State Law Pitfalls: Don't Step In It When Your Client Steps Across State Lines and Anticipating Will Contests and How to Avoid Them
Date:
Thursday, May 20, 2021
Speaker:
Gerry W. Beyer, JD, LL.M, JSD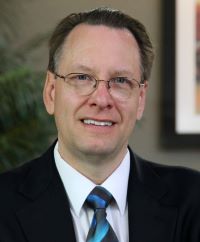 ESTATE PLANNING COUNCIL OF NORTHERN NEVADA
SPRING EVENT 2021
If you have ever heard Professor Beyer speak you know that not only is he a nationally respected estate planning expert but he is also very quit witted and able to present dense subject matter in an interesting and entertaining way. Please join us for our annual half-day CE event for 3 hours of CE.
TOPICS:
State Law Pitfalls: Don't Step In It When Your Client Steps Across State Lines
During this presentation, I discuss the issues which an attorney should consider when planning an estate for the possibility that a client's property may end up being governed by the law of another state and the planning steps the attorney should consider taking.
Anticipating Will Contests and How to Avoid Them
An estate planner must always be on guard when drafting instruments which may supply incentive for someone to contest a will. Anytime an individual would take more through intestacy or under a prior will, the potential for a will contest exists, especially if the estate is large. Although will contests are relatively rare, the prudent attorney must recognize situations which are likely to inspire a will contest and take steps during the drafting stage to reduce the probability of a will contest action and the chances of its success. Prof. Beyer will alert you to the situations increasing the likelihood of a will contest and discuss eighteen prevention techniques.
SPEAKER:
Gerry W. Beyer joined the faculty of the Texas Tech University School of Law in June 2005 as the first holder of the Governor Preston E. Smith Regents Professorship. Previously, Prof. Beyer taught at St. Mary's University and has served as a visiting professor at several other law schools including Boston College, The Ohio State University, Southern Methodist University, the University of New Mexico, Santa Clara University, and La Trobe University (Australia).
Prof. Beyer is admitted to practice in Texas, Illinois (inactive), Ohio (inactive) and before the United States Supreme Court and the United States Court of Appeals for the Armed Forces.
Prof. Beyer is the recipient of dozens of outstanding and distinguished faculty awards from three law schools including the Chancellor's Distinguished Teaching Award, the most prestigious university-wide teaching award at Texas Tech, the 2015 President's Academic Achievement Award, and the Outstanding (Law) Researcher Award in 2013 and 2017.
As a state and nationally recognized expert in estate planning, Prof. Beyer is a highly sought after lecturer. He presents dozens of continuing legal education presentations each year for many national, state, and local bar associations, universities, and civic groups. In recognition of his expertise and contributions to the legal profession, the National Association of Estate Planners & Councils inducted him into the Estate Planning Hall of Fame in 2015.
Prof. Beyer is the editor of the most popular estate planning blawg in the nation which after being named for five consecutive years to the ABA Journal's Blawg 100 was awarded Hall of Fame status in 2015.
Prof. Beyer is the author of dozens of books and hundreds of articles focusing on various aspects of estate planning, including a two-volume treatise on Texas wills law, an estate planning law school casebook, and the Wills, Trusts, and Estates volume of the Examples & Explanations series. He has three times won awards from the American Bar Association's Probate & Property magazine for his writing. He is one of the most often downloaded law authors on the Social Science Research Network with a ranking in the top .001%. Prof. Beyer is the Editor-in-Chief of the REPTL Reporter, the official journal of the largest section of the State Bar of Texas, the Real Estate, Probate and Trust Law Section.
Prof. Beyer serves as a mentor to many students and various law school organizations as well participating regularly in pro bono activities. He is the advisor for the Estate Planning and Community Property Law Journal and its annual seminar, the Black Law Students Association, the Estate and Property Law Society, and Delta Theta Phi.
Prof. Beyer received his J.D. from the Ohio State University (summa cum laude) and his LL.M. and J.SD. degrees from the University of Illinois. He is a member of the Order of the Coif, an Academic Fellow and Regent of the American College of Trust and Estate Counsel, and a member of the American Law Institute.