Pitfalls and Opportunities - Recent Developments for Estate & Tax Planning in 2013
Date:
Wednesday, May 22, 2013
Location:
Atlantis Casino Resort
Speaker:
Stanley M. Johanson, Professor of Law at the University of Texas at Austin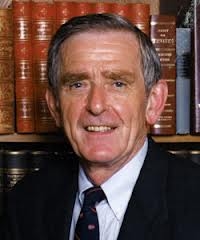 EARLY REGISTRATION EXTENDED UNTIL 04/22/13! Price: EPCNN Members $120 early registration, $140 after Monday, April 22. Guest fee $140 early registration, $160 after April 22. Please RSVP by May 16.
**Registration Link at the bottom of this e-mail.**
We are excited to have Professor Stanley Johanson join us for our annual May educational event. Please plan to attend and bring someone you think will benefit and enjoy Professor Johanson's presentation.
Event qualifies for 4 hours of Continuing Education for members including 1 hour of Ethics for attorneys.
Pitfalls and Opportunities - Recent Developments for Estate & Tax Planning in 2013
Learn best practices to assist your clients with the new laws:
a) Can I unwind a Gift made earlier?
b) A new threat to stretch IRAs –5 year payout
c) Alternate Asset Valuation Date – new exceptions to consider
d) Attorney-in-fact: avoid predators to the family nest egg
e) And much more
"Dr. Stanley Johanson has a fresh speaking style and practical approach to Estate and Gift Planning. I particularly enjoy Dr. Johanson's humorous delivery of complicated estate planning issues." Mark Knobel, Esq., Avansino Melarkey Knobel & Mulligan
"I have had the opportunity to attend a number of presentations by Professor Johanson and always felt he was universally well received and his presentations were both topical and thought provoking." Robert E. Armstrong, Esq., McDonald Carano Wilson LLP
Thank you to our recent sponsors!
The council is offering 1 more Diamond Sponsorship at $1,000 and 2 additional Gold Sponsorship opportunities at $500.
For more information contact Cheryl Johnson at (775) 826-7900 or
cheryl.johnson@dunham.com
.