EPCNN Carson City Meeting - Keeping The End In Mind
Date:
Wednesday, February 17, 2021
Speaker:
Robert Glaser, VP & Senior Director, BNY Mellon Wealth Management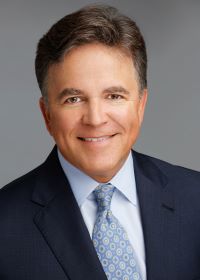 In the near future, America will witness the largest transfer of wealth in our nation's history including approximately $10 trillion in private business value. Unfortunately, only 10% of private businesses ever successfully sell or transition. Learn what prevents your client's business from successfully transitioning and what you can do to assist your clients to have the best possible outcome.
BNY Mellon Wealth Management is part of the Bank of New York Mellon which is the oldest private bank in the US dating back over 230 years to its formation by Alexander Hamilton shortly after the American Revolution. While BNY Mellon is not like a typical bank in that it doesn't have retail branches or business banking services, BNY Mellon is one of the world's largest investment managers with approximately $2 trillion in assets under management for successful individuals, families, and institutions and is the world's largest fiduciary with over $38 trillion held in trust or custody for individuals, businesses, and institutions. It is said that one fifth of the world's wealth is touched by BNY Mellon every day giving us a unique view of the world's finances. BNY Mellon Wealth Management provides its clients with investment management; estate, tax, and financial planning; fiduciary services; and a variety of private banking services.
Related Document(s):